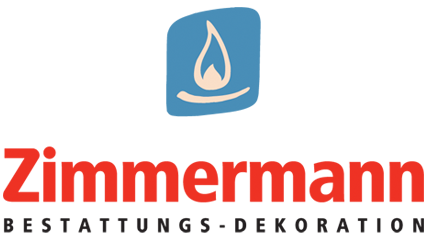 Walter Zimmermann GmbH in Seefeld in Upper Bavaria
Wholesaler and business economist by trade, Walter Zimmermann laid the foundation for the company in 1985 with his work as trade representative.
The family company went into independent operation in 1991 working for cemetery operators, funeral homes and churches.
In the beginning, a special durable candle with refillable reservoir was offered along with a small line of decorative items representing a new, timeless way for a festive farewell. This range was constantly expanded with new innovative products that were frequently developed in cooperation with funeral homes, for instance the urn candelabrum.
This was the origin of the term "Zimmermann candle holder" that describes a totally new and distinctive manner of laying-out decoration.
From the beginning, Walter Zimmermann GmbH set great value upon quality, flexibility, customized design and good service; and it stayed true to this concept to this day.
The variable push-fit system that allows the combination of almost all parts is another concept developed by Walter Zimmermann GmbH.
Additional decorative items like artificial plants, decorative pots, columns, lanterns, fabrics and many more round off the range to offer customers a preferably broad assortment.
The attendance of Walter Zimmermann GmbH at many trade shows of the industry is always well received by customers.
By now, we ship our products far beyond German borders to almost all European countries.
Today, the team of Walter Zimmermann's company is completed by his wife Veronika, who is coordinating all activities, and his son Valentin, who was apprenticed at the company and is now responsible for new media like online shop and Internet sales. Other members of the team are Martina Müller in order processing, Ulrike Stephan in sales and accounting, and Christian Küllü in stock and packing. A nearby subcontractor is commissioned with the production of all company products.